What is a Next-Generation Firewall?
Next-generation firewalls (NGFWs) filter network traffic to protect an organization from internal and external threats. Along with maintaining features of stateful firewalls such as packet filtering, IPsec and SSL VPN support, network monitoring, and IP mapping features, NGFWs possess deeper content inspection capabilities. These capabilities provide the ability to identify attacks, malware, and other threats, and allow the NGFW to block these threats. NGFWs provide organizations with SSL inspection, application control, intrusion prevention, and advanced visibility across the entire attack surface. As the threat landscape rapidly expands due to co-location and multi-cloud adoption, and businesses grow to satisfy escalating customer needs, traditional firewalls fall further behind, unable to offer protection at scale, and leading to poor user experience and weak security posture. NGFWs not only block malware, but also include paths for future updates, giving them the flexibility to evolve with the threat landscape and keep the network secure as new threats arise. Next-generation firewalls are a vital component of implementing network security.
FortiGate Fortigate Firewall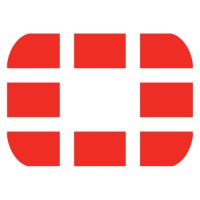 Fortigate Firewall is the clear market leader in Singapore as it's equipped FortiOS™ with custom FortiASIC™ processors and the latest-generation CPUs to provide advanced protection from sophisticated, highly targeted attacks, without becoming a network bottleneck.
Advantages of FortiGate Firewall
Easy to deploy – initiative GUI
Real-time update when making changes
Pool of models with different functions (PoE, integrated WiFI, etc.) allows most appropriate device to meet different requirements.
Purpose-built hardware yields high performance.
Cost-efficient compared with other brand.